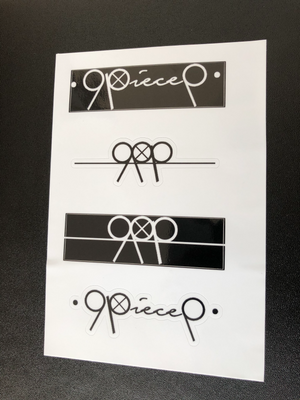 99piece
99Piece Sticker Pack
Sale price Price £7.50 Regular price
The 99Piece sticker pack comes with 4 logo stickers, presented on a gloss coated vinyl sheet for a clean and sleek finish! Good for sticking on any flat canvas e.g. Laptop's and phone cases. The stickers are presented on a 15x20cm sheet, with postage included.
Delivered in 3-5 working days.
[NO REFUNDS ON PRODUCTS].